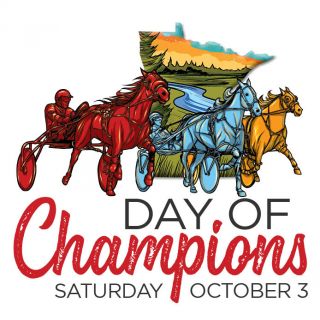 The fields are drawn for a historic harness racing program at
Running Aces
on Saturday, October 3, 2020. Twelve divisional championship races, each carrying a purse of $45,000, have been drawn for a total of $540,000 in purses on the day. This program will also be the richest single day of Standardbred racing in Minnesota history.
The Day of Champions program on Saturday features the best Minnesota-Sired trotters and pacers in each division by age, sex and gait. Many divisions also will offer Consolation races which will go on Sunday afternoon and feature a purse of $13,500 each.
This weekend's racing will bring the curtain down on the 2020 Running Aces season. Post Time for both Saturday and Sunday is 1:00 pm CDT. Sunday's program will feature mandatory payouts in all pools, including the 20 cent Pick-5 Jackpot wager, which currently sport's a carryover of $18,673.66 heading into closing weekend.
by Darin Gagne, for Running Aces