The TAB Breeders Crown finals fields have been set and the barriers drawn, and the series has again proven the plaything of Emma Stewart's stable.
The Ballarat district trainer delivered again, producing five winners on pacing semi-finals night and qualifying an extraordinary 14 for the November 21 Group 1 finals, including the first five home in the night's opening heat.
Ladies In Red, Tough Tilly, Techys Angel (pictured) and Mach Dan swept the night's first four heats for Stewart and then Act Now added another, while her training partner, Clayton Tonkin, one another with Major Moth.
Zeuss Bromac (for Paul Fitzpatrick) and Sweet Louise (for Phil Chircop) rounded out the winners, and all trainers and drivers will now be closing analysing the finals barrier draws, which were drawn live on Trots Vision during tonight's semi-finals coverage.
The trotting and pacing Breeders Crown finals draws are as follows:
2YO TROTTING COLTS AND GELDINGS:
Click here for the heats recap: Barmah turns up the heat with all-the-way win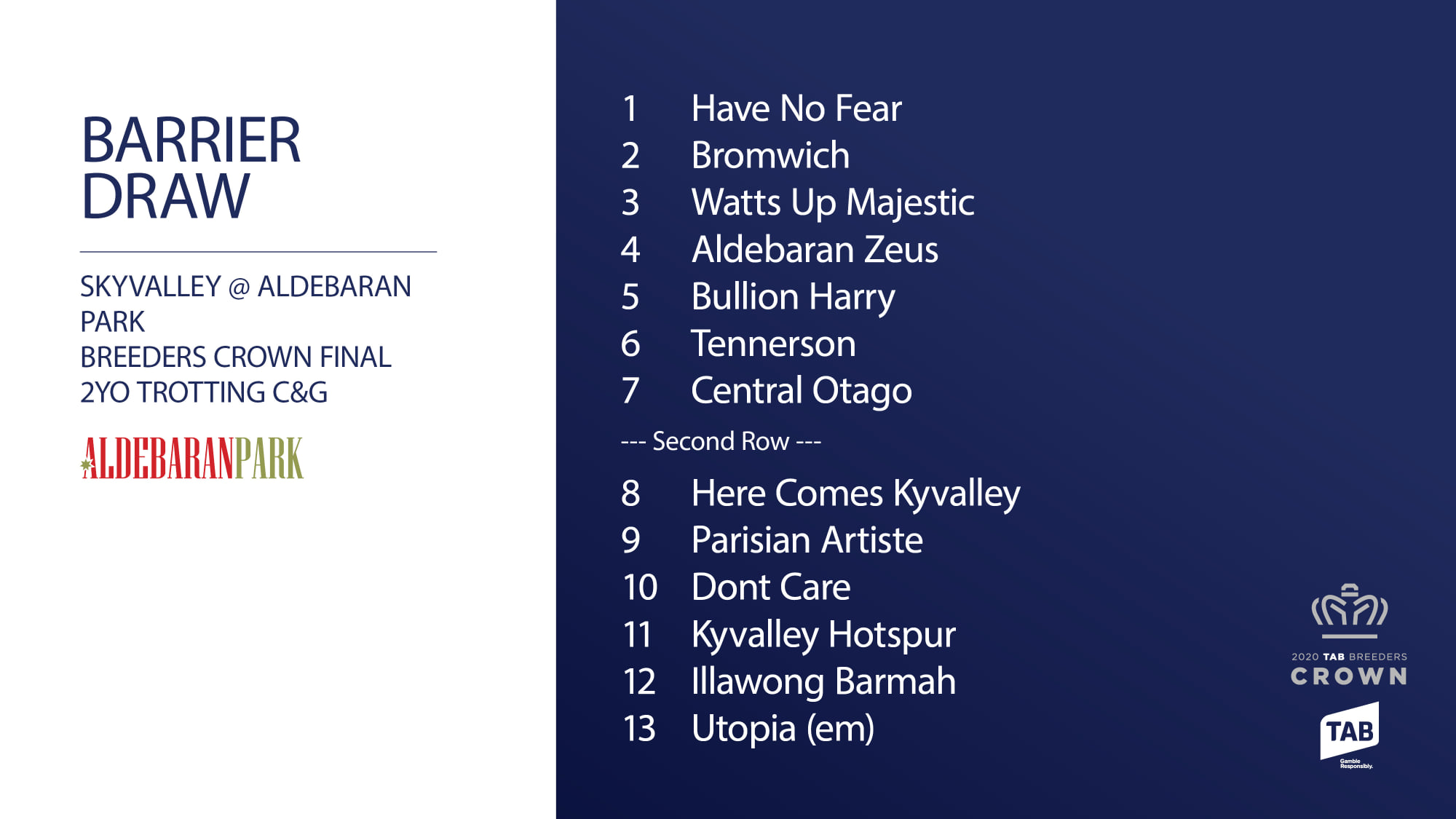 Click here for the TAB.com.au market
2YO TROTTING FILLIES:
Click here for the heats recap: Mexicana holds on but 2YO rivals emerge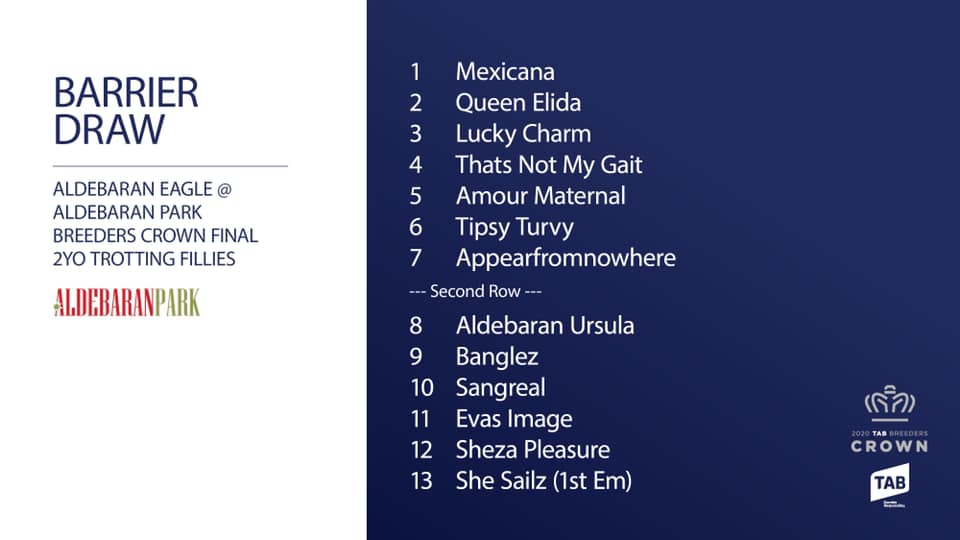 Click here for the TAB.com.au market
3YO TROTTING COLTS AND GELDINGS:
Click here for the heats recap: Unbeaten colt advances to 3YO Crown final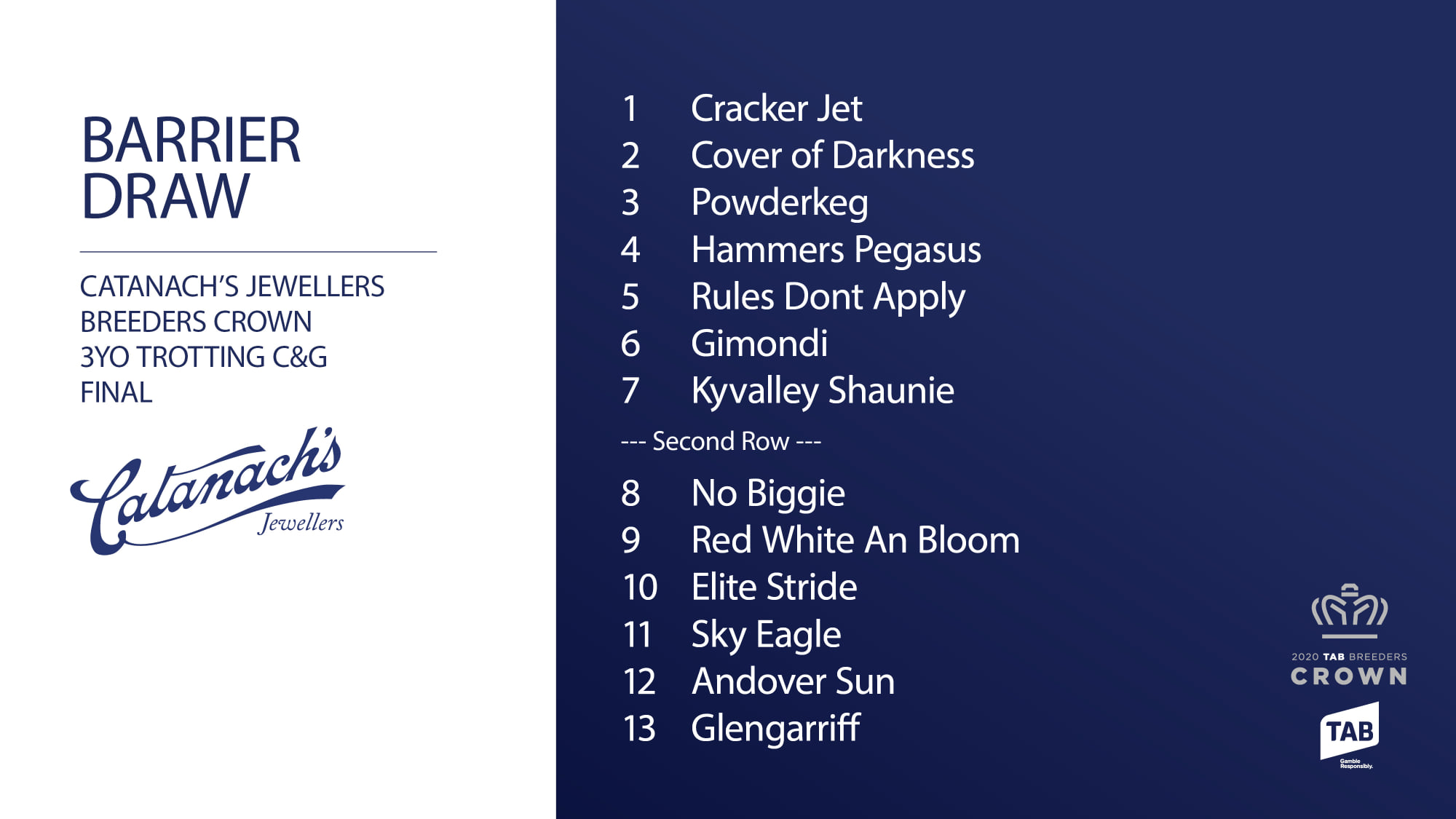 Click here for the TAB.com.au market
3YO TROTTING FILLIES:
Click here for the heats recap: Tess smashes track record with audacious win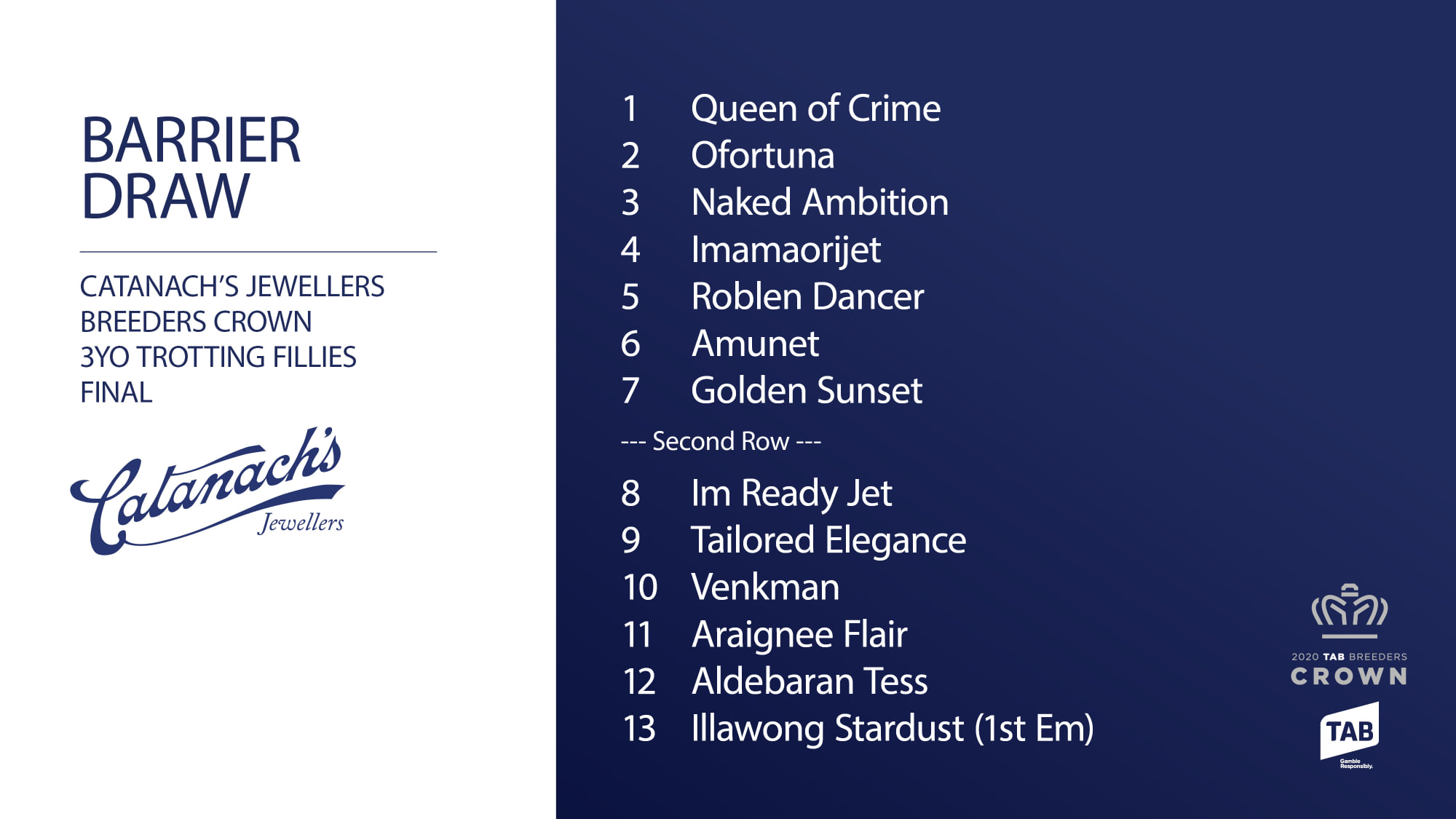 |
Click here for the TAB.com.au market
2YO PACING COLTS AND GELDINGS:
Click here for the semi-finals recap: Major chance knocks for Damian and Parkers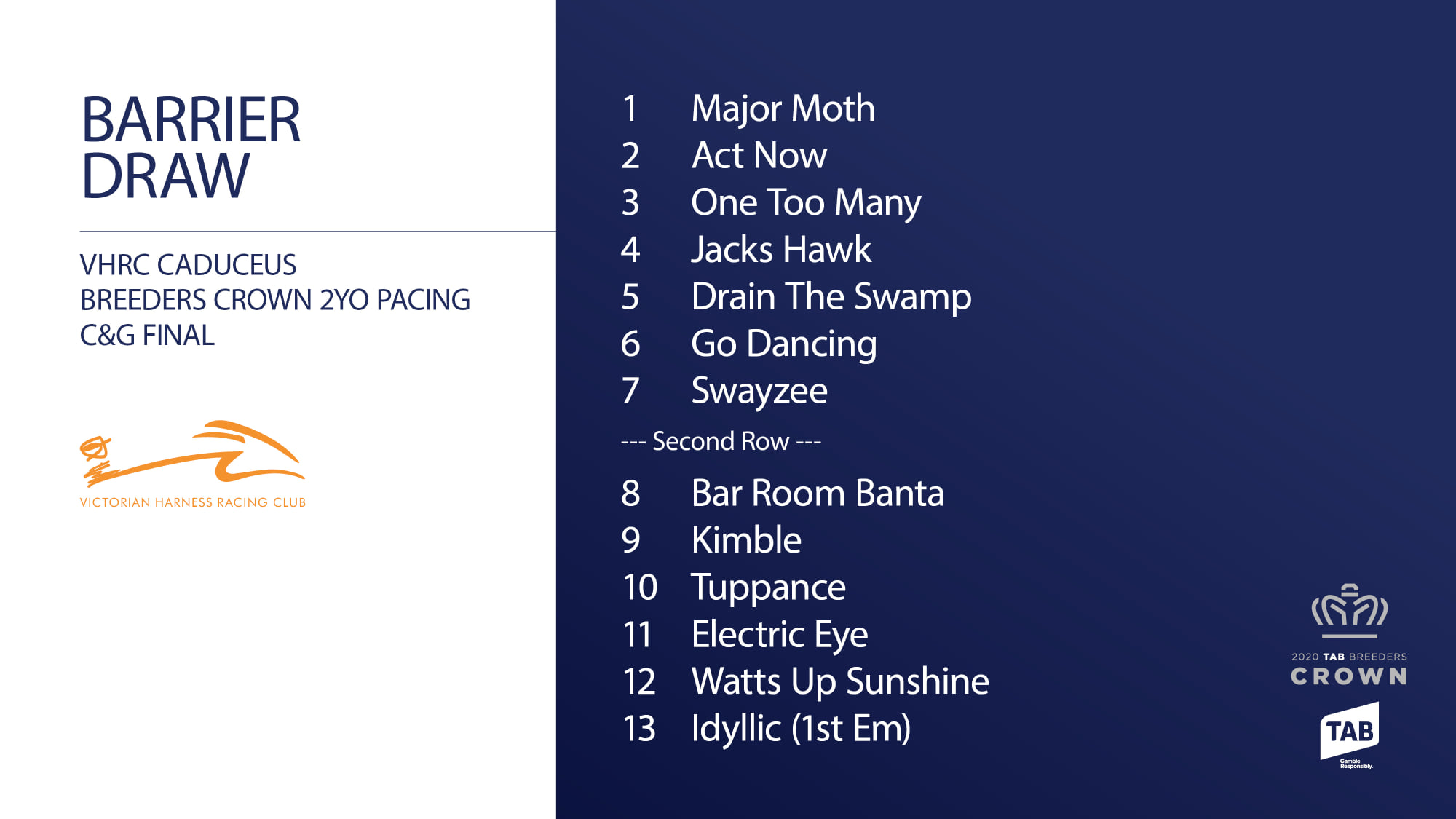 Click here for the TAB.com.au market
2YO PACING FILLIES:
Click here for the semi-finals recap: Stunning final showdown looms as fillies fly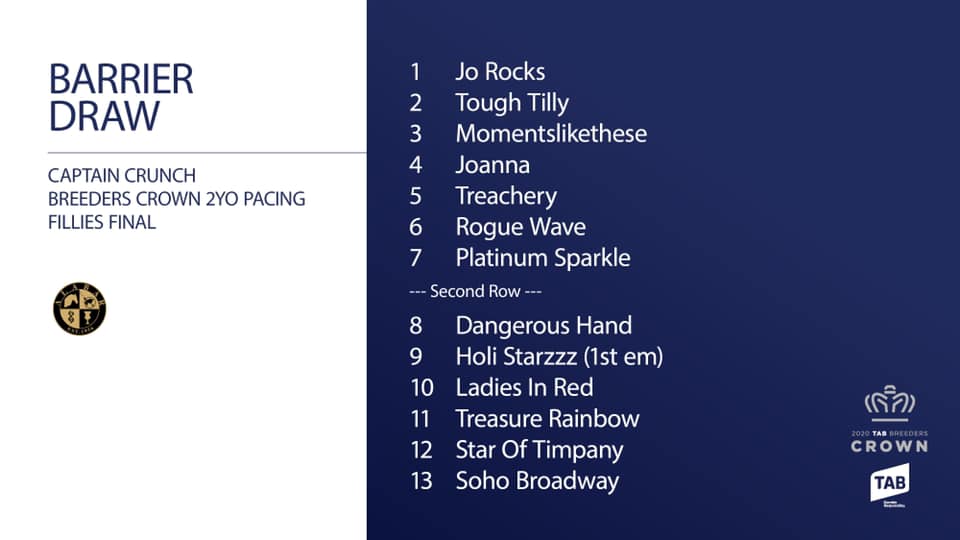 Click here for the TAB.com.au market
3YO PACING COLTS AND GELDINGS:
Click here for the semi-finals recap: Dan and Zeuss emerge from bruising 3YO semis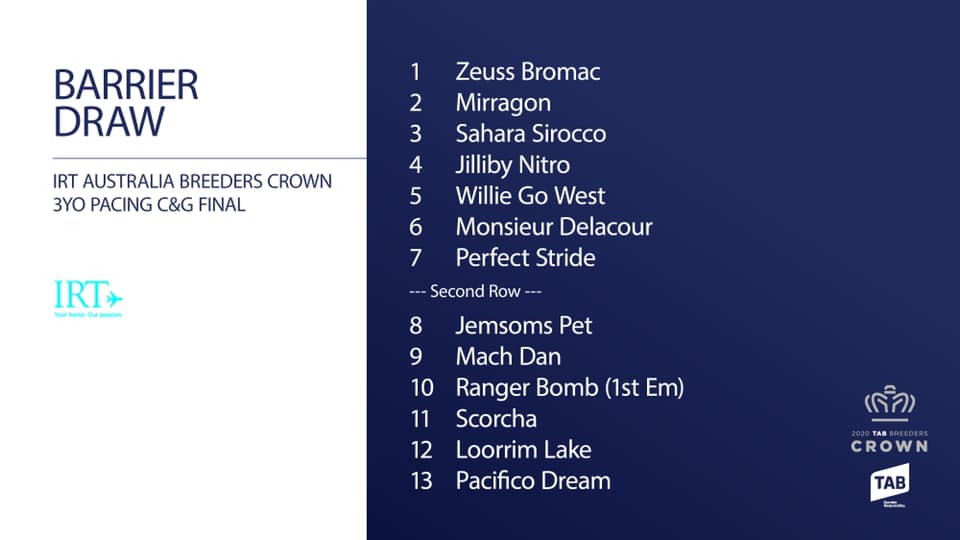 Click here for the TAB.com.au market
3YO PACING FILLIES:
Click here for the semi-finals recap: 3YO fillies Sweet results for Phil and Emma
Click here for the TAB.com.au market
Harness Racing Victoria