The championships have returned to Victoria for the first time since 2018 and organisers have created a series that will push every horse, trainer and driver across two glorious weeks of racing.
First established in season 1935-36, the Inter Dominion has largely kept its format of three heats into grand finals. And this year is no different.
Horses will compete in qualifiers and are allocated points based on their finishing positions, with the leading 12 in each pacing and trotting division winning a place in Group 1 deciders.
Every race counts and every placing can prove vital in the pursuit of lining up in that history-defining showdown.
Strong interest has been shown from connections ahead of the 2022 series, which has meant both gaits are strongly represented. In all, 36 pacers and 34 trotters from across Australia and New Zealand will tackle the opening night of the series at Ballarat this Saturday.
In a nod to the growing success of the squairegaiter, Harness Racing Victoria has added a third heat to each night of the Inter Dominion Trotting Championship to bring it in line with the pacing event.
Following this weekend's action, trainers have just a couple of days to freshen-up their charges before making the trip to Shepparton next Tuesday. And another short back-up awaits, with the last evening of qualifiers at Geelong's Beckley Park scheduled for December 3.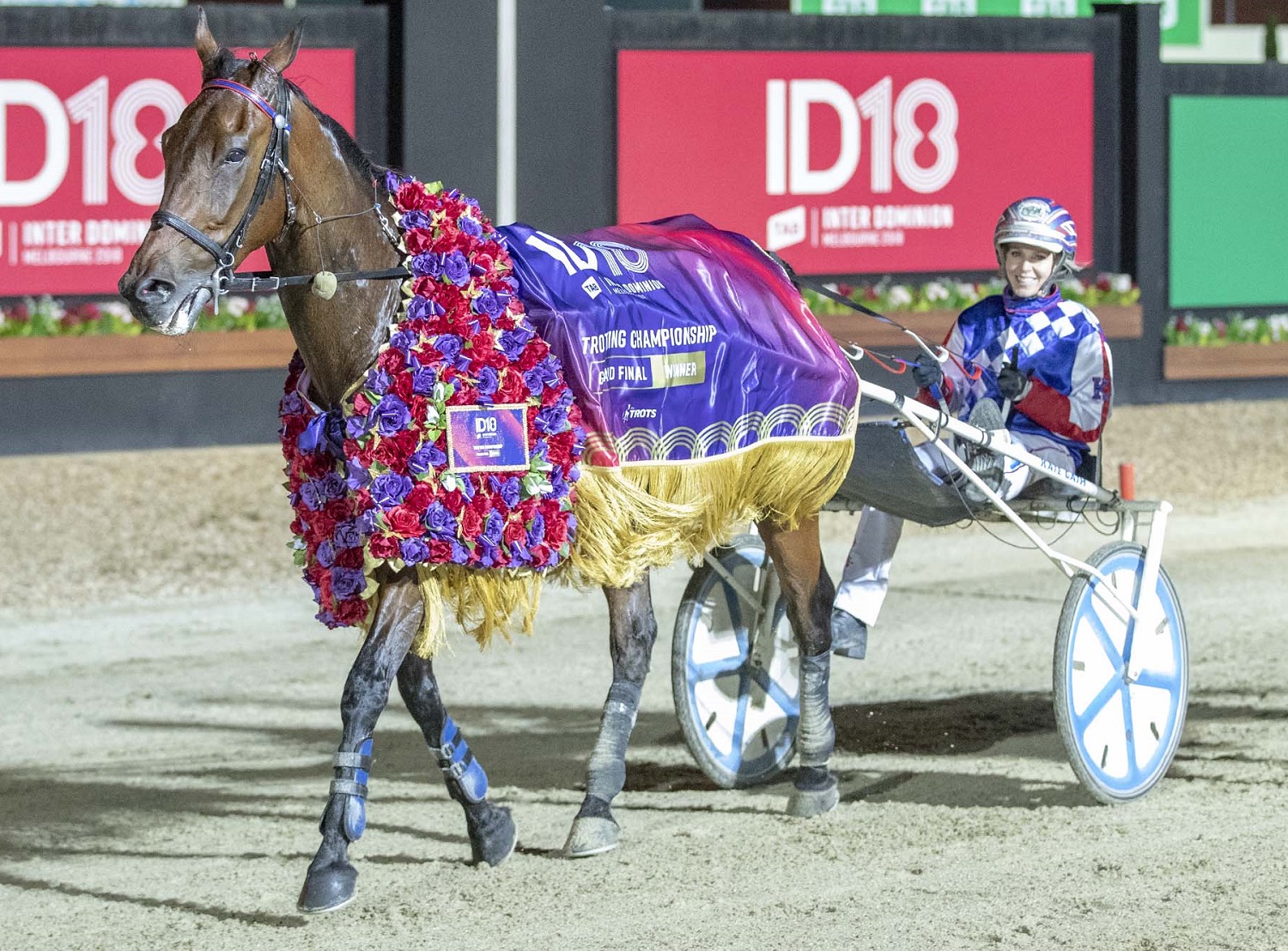 The leading points-getters from the three regional venues are then confirmed and the fields drawn for grand finals over the staying trip of 2760m.
Leading reinsman Greg Sugars won the Inter Dominion Trotting Championship with Maori Law last year and would love nothing more than to back it up with a pacing triumph.
"I grew up in a time where it was clearly the headline race. It was worth the most money, it was the biggest carnival and for a lot of harness racing people it was their annual holiday because they went every year wherever it was. It was just held in such high regard," Sugars said.
"The climate of harness racing has changed a little bit now, but for me it was the way I was raised. That was top of the tree.
"For mine, it's still the number one test of horses, horsemen and horsewomen."
WHAT YOU NEED TO KNOW
THE HEATS
Night one: Ballarat, November 26
Get trackside at Ballarat – book your experience
2200m races
Night two: Shepparton, November 29
1690m races
Get trackside at Shepparton – book your experience
Night three: Geelong, December 3
2570m races
Get trackside at Geelong – book your experience
THE POINTS SCALE
1st (16), 2nd (13), 3rd (11), 4th (9), 5th (8), 6th (7), 7th (6), 8th (5), 9th (4), 10th (3), 11th (2) and 12th (1).
THE GRAND FINALS
Tabcorp Park Melton, December 10
$500,000 Inter Dominion Pacing Championship Grand Final
2760m race
$250,000 Inter Dominion Trotting Championship Grand Final
2760m race
Get trackside at Melton – book your experience
by Tim O'Connor, for HRV