Standardbred Canada has reported that the harness racing industry in Ireland has shown signs of growth in recent years, with horses including Oakwoodanabella IR and Oakwoodannabella IR competing successfully in North America. Now, one of the country's best trotting stars is headed stateside to face off against tougher talent.
Top Irish trotter Harry Knows (Armstrong Jet – Aurora) will report to the stable of Shane Tritton in New York, with plans to race at Yonkers Raceway and The Meadowlands Racetrack.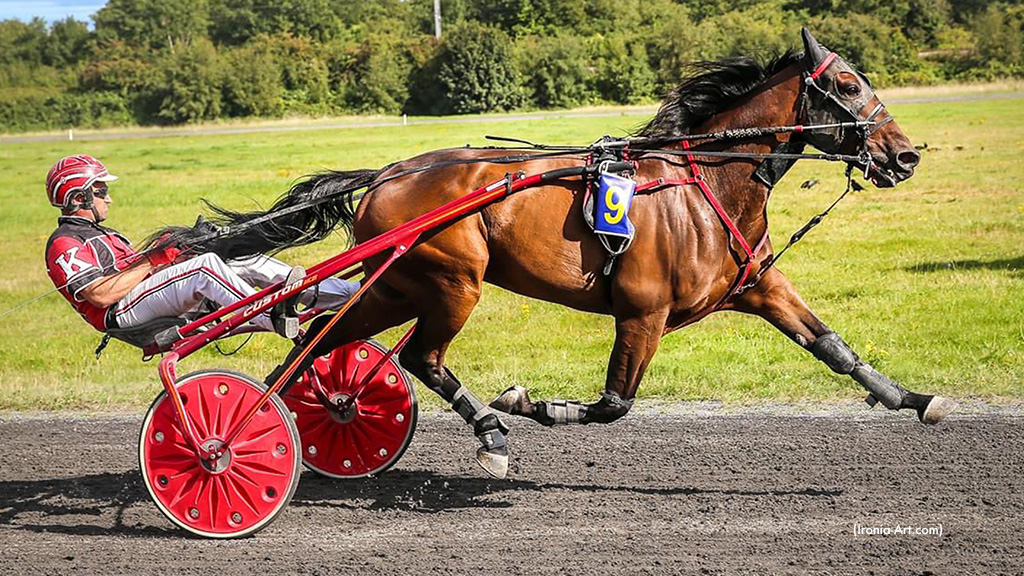 The five-year-old trotter comes from the Patrick Kane Stable. Harry Knows was foaled in Ireland and has trained there up until late November of 2022.
"We have decided to send 'Harry' to Shane Tritton, who is based in New York. We are hoping that Shane will race Harry Knows at The Meadowlands as the one-mile track will suit him," driver Patrick Kane Jr. told The Irish Field.
"We believe American racing, with the mobile start, will suit the horse better than the French walk-up and turn."
A winner of 23 races from 33 starts, Harry Knows has been honoured with the 2021 LeTROT/Irish Harness Racing Association (IHRA) Trotter of the Year award and the 2022 IHRA Trotter of the Year award. He has career earnings of €34,180, or nearly $50,000 CAD.
As a three-and four-year-old, Harry Knows raced and won in numerous IHRA Trot Championships. This year, he has spent his five-year-old campaign collecting victories in Trot Preferred and Handicap classes as well as in the All-Ireland Series Trot. On Nov. 20, Harry Knows had one final race in Ireland in the Red Mills All-Ireland Series Trot Final at the Portmarnock Raceway and defeated his competition by some 13 lengths.
"I wasn't surprised that Harry Knows won by so far. There's nothing around that can live with him. He had a wind operation in the summer and is seven from eight since," said Kane on the trotter's tremendous performance in the final.
by Jessica Hallett, for Standardbred Canada